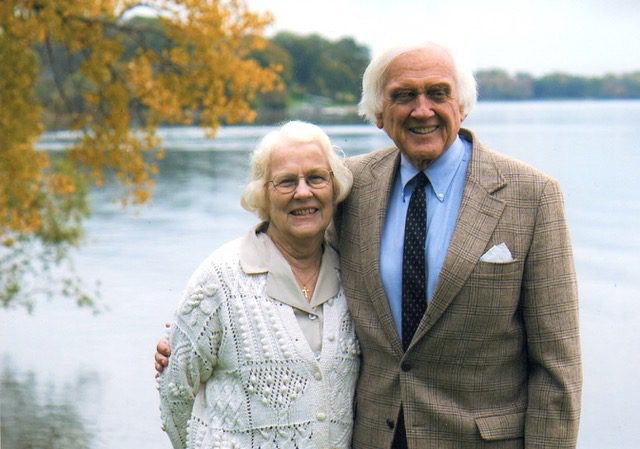 Rev. Dr. Arthur and Molly Rouner
Co-Founders
Rev. Dr. Arthur and Molly Rouner
Prior to founding the Pilgrim Center, Rev. Dr. Arthur Rouner (1929-2021) was the Senior Pastor of The Colonial Church of Edina in Minnesota for 32 years. He has authored more than 20 books, and has received numerous awards and recognitions, including two honorary doctoral degrees.
Dr. Arthur and Molly Rouner, along with the congregations they served, have always held to a high commitment of mission and to care for the poor and needy both locally in the US, and across the world.
Molly served alongside Arthur in their family and in the life of the church. Molly's work experience included teaching primary school, working as support staff in hospital chaplaincy and a SIDS program, and the development of an international health development program. All her experiences and training were brought to her work of reconciliation ministry.